Volga.
The Nature Verhnevolzhiya as it is woke;waked is specially created for active year and winter rest, not gratis, exactly is here found Complex of the Rest Zavidovo - a loved place of the rest послов and diplomat. We offer You to visit these place. We offer 3 variants of the accomodation: 1 variant - 4**** hotel "Dafna", 2 variants - a residence in old farmhouses (summer - in annex), 3 variants - a spending the night on lofts of the old farmhouse (only summer). The Program can be formed individually.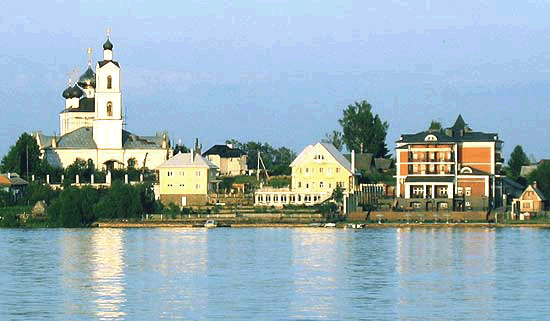 1 variant of the accomodation: 4**** hotel "Dafna" before 40 guests. In calve 14 comfortable one- and two-room number raised comfort: 6 standard numbers, 6 halflux, 2 luxaries - "Dafna" and "Apollo". In number there is all necessities for the most strict client: balcony, separate bathroom room (with bath or shower), conditioner, telephone, mini-safe, refrigerator, mini-bar, satellite television. Expensive furniture, made-to-order, and stylish registration number will do the residence in our calve pleasing and comfort. In detail...
2 variants of the accomodation: Old house - a price - 10 USD/day. The Toilet on street. In detail...
3 variants of the accomodation: Lofts (summer) - a price - 10 USD/day. The Toilet on street. In detail...
The Excursions and excursion program on Konakovskomu region and Konakovo with visit famous Konakovskogo delftware plant, (in 19 ages - Kuznecovskiy delftware plant), the most old in Russia of the felt factory, farms on fish sturgeon breeding, Orshansko-Petrovskih lake (the amazing excursion! In system centre lake, the rivers and channel, surrounded impenetrable marsh You wait meeting with tradition, culture and coloring of the inhabitants two agingfaith derhubarb). In detail...
Write: oko@eco-rus.com